Toastmasters
While adding to the theatre of the day a Toastmaster plays an important role to ensure all runs smoothly by directing, announcing and comparing during your wedding. You could also make a grand entrance as newlyweds accompanied by a fanfare of trumpeters.
Richard Heywood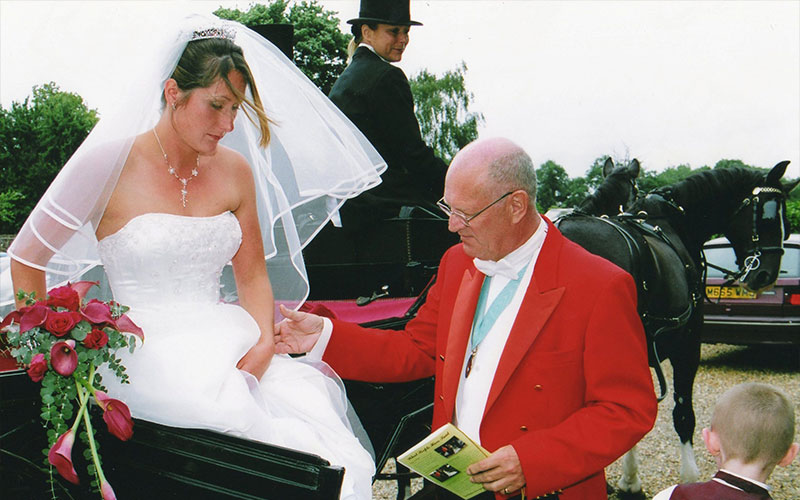 T : 01327 349220 or 07850 468954
E : richard@professionaltoastmaster.com
W : professionaltoastmaster.com
As one of the country's leading Toastmasters, Richard offers a modern Master of Ceremonies service with traditional courtesy and sense of humour, coupled with an eye for detail and advice on protocol.